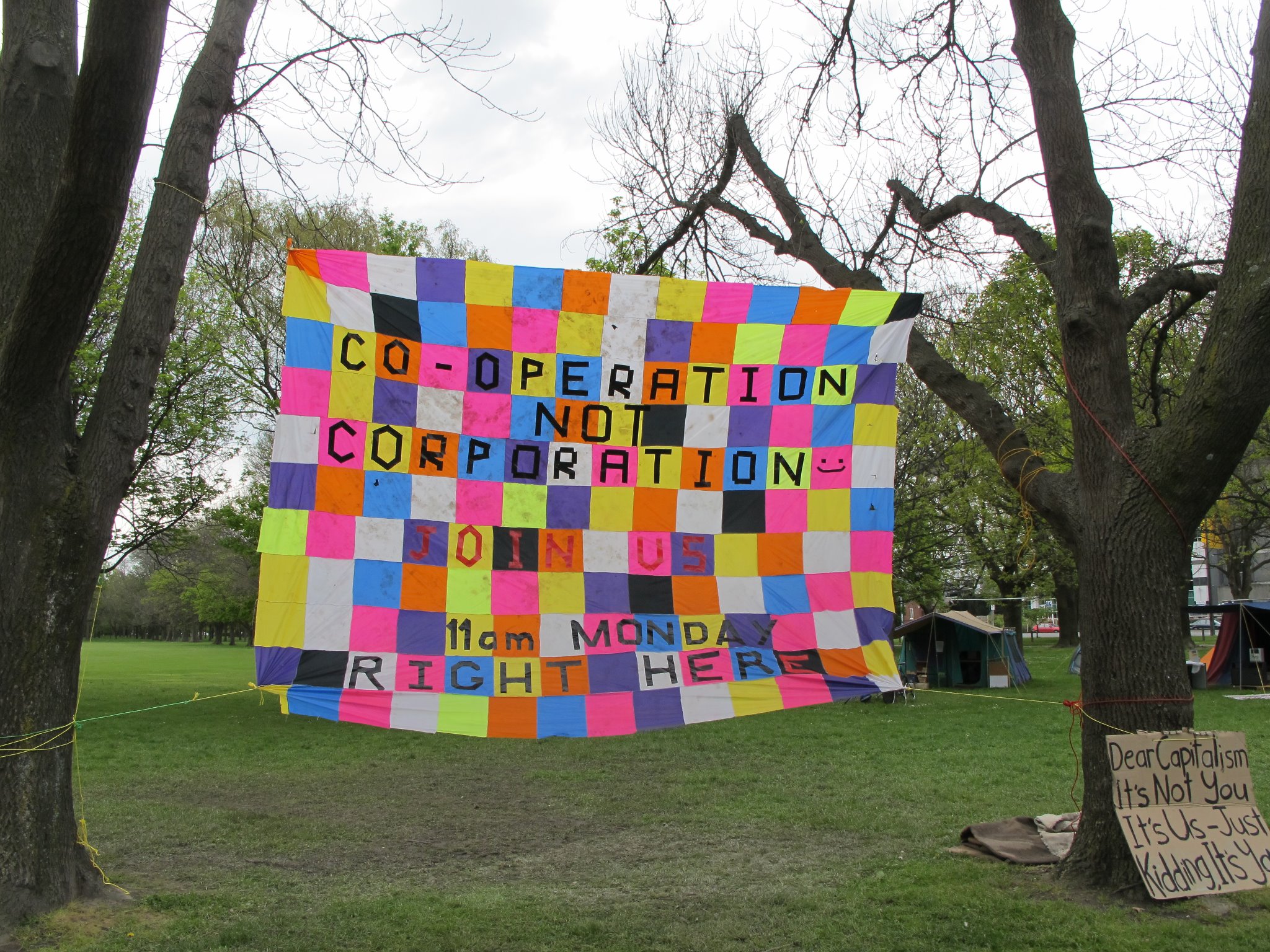 The Occupy movement in Christchurch has organised a march for Labour day. The occupation has being going since October 15th, an an initial march attracted 300 people. A statement on the group's website reads "This Monday is Labour Day. A day to celebrate the workers in Aotearoa, to remember the difficult year we have experienced, and to celebrate everything that the Occupy Movement has achieved on a local, national and international scale."
MEET AT: Occupy Christchurch – South Hagley Park (next to bus exchange & hospital)
TIMETABLE:
11am – Greetings and live music
12pm – march around the cordon
– There will be short speeches the Art Centre (builders from the CBD, Red Zone residents, University Lecturers, Students, Young Workers )
2.00 – 2.30pm – return to Occupy camp for refreshments (please bring what non-alcoholic refreshments you can), live music, performances
and a celebration of what we have achieved and look to our future.
Organisers have requested that the march not be used to promote any political party and stress that the event is drug and alcohol free.