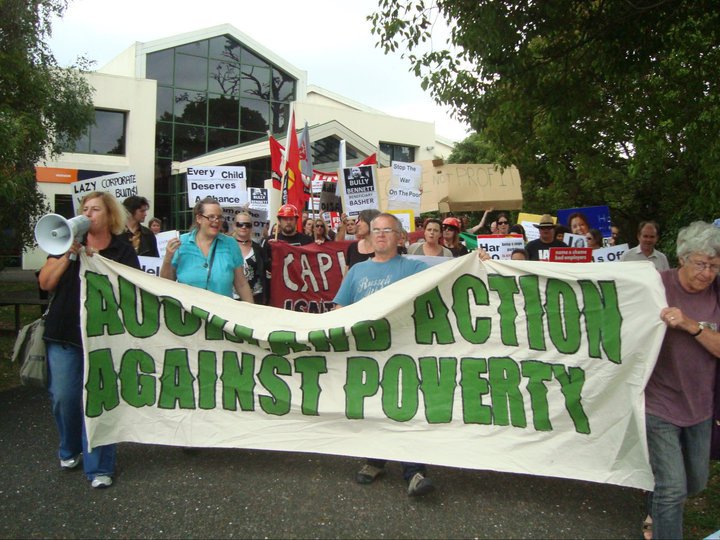 Over the weekend Auckland Action Against Poverty held a workshop to devise their next campaign. During the break Spark writer Ian Anderson sat down with Sue Bradford to discuss the history and future of the unemployed workers' movement.
Spark: How will National's recently announced welfare reforms affect beneficiaries?
SB: For youths of 16-17 years old it will mean the state, or private service providers, managing their income. My fear with this is that it will be extended to more beneficiaries, as the Welfare Working Group recommended.
For solo mothers it will mean work testing and harassment. In July they'll be announcing reforms targeting people on the Sickness Benefit.
Spark: Why must all workers oppose these attacks?
SB: The worse it is for beneficiaries and the unemployed, the more competition for low paid jobs, the easier it is to drive down wages and conditions.
The capitalist system needs unemployment. Lately people have been very open about this, saying a certain amount of unemployment is good for economic growth.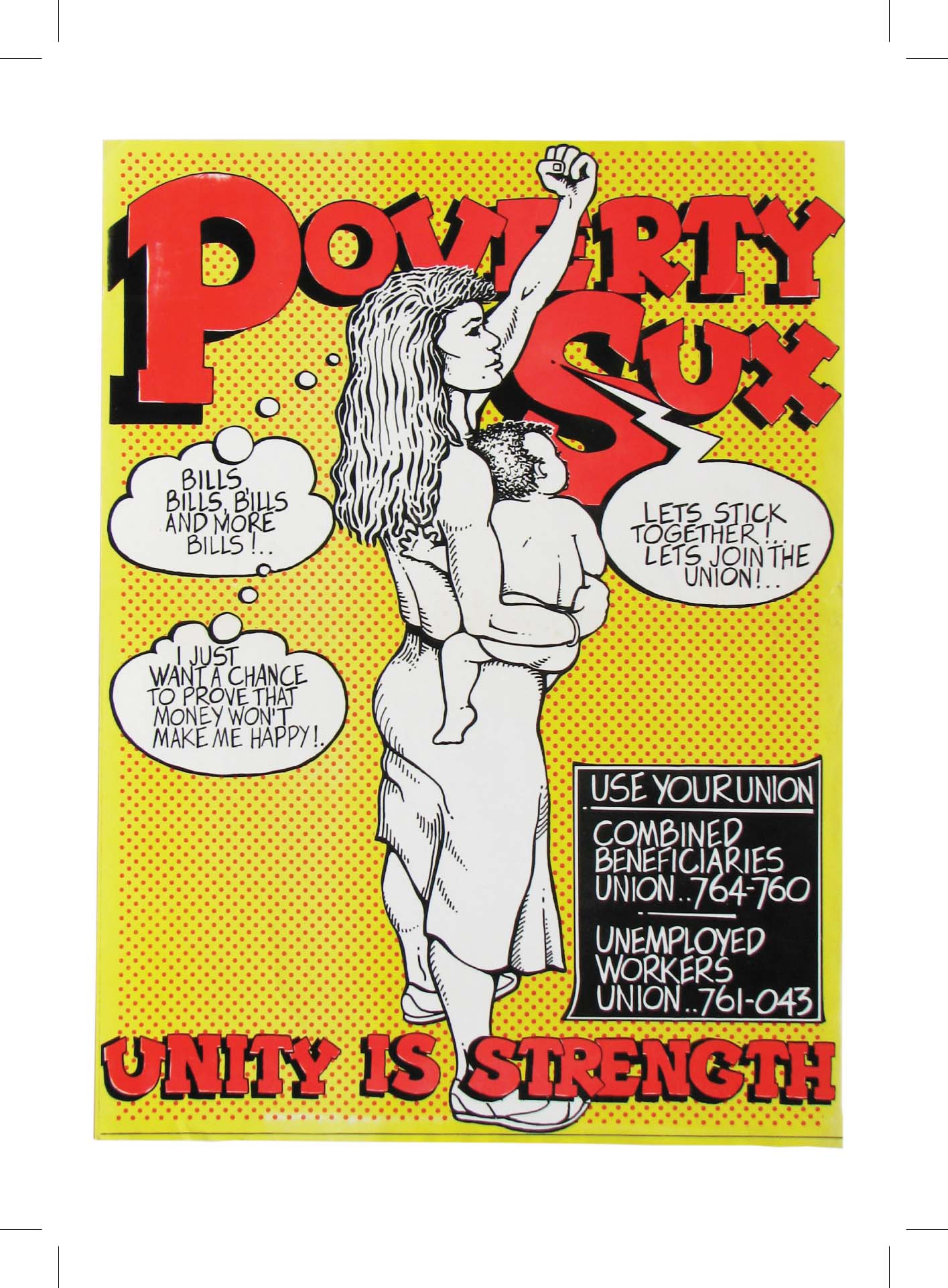 Spark: You've been involved in the unemployed workers' movement since the '80s. What has changed over that period?
SB: In some ways a lot, in some ways not much at all. The combined attack on unions and beneficiaries is very similar to what happened in the early '90s, also under a National government.
Labour is also complicit. In the 2000's they moved welfare towards getting people into work, away from supporting people in their time of need.
Spark: Can you tell me about setting up the Peoples' Centres, and what made this different from other forms of activism?
SB: In 1983 we set up the Unemployed Workers Rights Centre, which worked on both advocacy and political campaigning for unemployed workers. In 1988 we started setting up the organizations that would later become the Peoples' Centres.
This was partly because things were getting tougher, and partly because having a paid membership base made our work with unemployed workers more effective. Peoples' Centres provided services, including hair-dressing and medical services.
In the '90s we were both fighting on the streets and acting as the largest beneficiary advocacy service in the country [the Wellington Peoples' Centre still provides advocacy and services for low-income and unemployed workers.]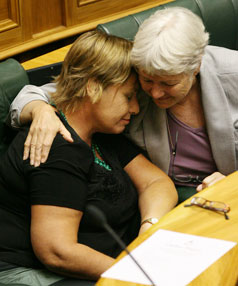 Spark: Could you talk about your time in the Green Party, and what led you to leave.
SB: In 1999, when I entered parliament, I'd spent 16 years in the unemployed workers' movement. Over that time we'd tried to offer alternatives, to offer hope, but we'd also spent a lot of time banging on the walls, on the outside.
When I joined the Greens, it was the first parliamentary party whose kaupapa made sense to me. In parliament I aimed to give voice to the unemployed, to beneficiaries, solo mothers and youth. I managed to get three private members' bills through while not in government, which is a record.
I left after the female co-leadership election in 2009. As everyone knows I lost. But also throughout that campaign it became increasingly clear that the political left in the Green Party was weak. People were pushing it towards the centre, under the slogan "neither left nor right."
Spark: More recently you've been involved in setting up Auckland Action Against Poverty. Can you talk a little about that?
SB: After leaving parliament I looked around to see what was happening, of course my whole life is political. But now I was getting back to the streets, which is more my political home.
I realised that since 1999 there hadn't really been an organised unemployed workers' movement in Auckland. Two years ago a few of us formed Auckland Action Against Poverty to oppose and expose government attacks. We're aiming to set up paid advocacy positions. We'd also like to work with other regions, to step up our fightback for beneficiaries and for decent jobs.